Structure Cabling Installation
AL KHOORY SOLUTIONS
Structured Cabling Installation Service Overview
Upgrade your business with our potential, competitive and customized Structured Cabling in Dubai, UAE
Al Khoory Solutions LLC provides competent solutions for Structured Cabling across Dubai, UAE. We have professional engineers to customize structured cabling solutions according to the requirement. Since its inception, we follow the effective methods to render our services and this is the reason why we hold a large number of clients over Dubai. The more we grow the more experience we gain and with so long years' of experience; we are able to bring innovative ideas to implement simple, flexible and cost-effective structured cabling solutions to our clients.

Our structured cabling solutions can handle even complex requirements of our clients in the areas of voice and data integration installations & services, business solutions, Internet, IP and communications systems.
Few of our Structured Cabling Services includes the following
Fiber Optic Installations
Fiber Optic Cabling terminations
Relocations of existing installations
Cable Management
Extending network cabling depending upon the requirement of infrastructure
Cat structured cabling
System analysis and designing
Authenticated surveys of Sites or business or infrastructure, so that our engineers can design perfect structured cabling for your business needs.
Enhancement of technology has brought exceptional change in the business. With these improvements in technology, entrepreneurs have been working out to bring effective methods to fix the priorities of data sharing, transferring and securities.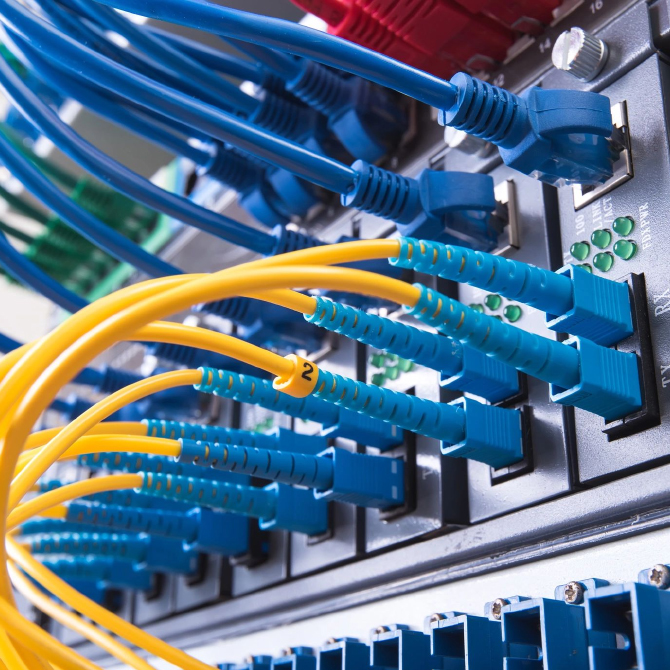 Effective Structured Cabling Solutions by our Advance Systems: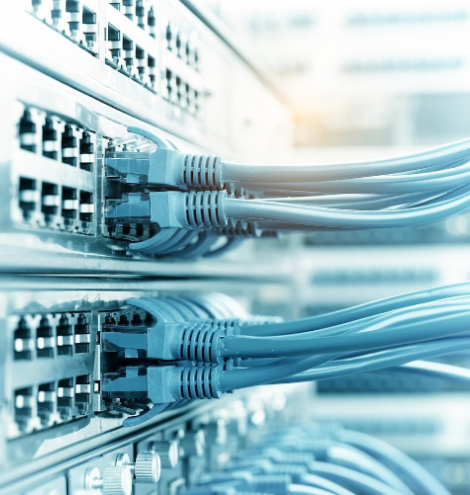 Our Structured Cabling Installation solutions are never limited. After thorough planning, we design, test the cabling unit and then implement. Following are the few of our structured cabling solutions.
Voice Cabling
Data Cabling
Network and Fiber installations
Terminations
Structured cabling installations
Patch panels
Chord panels
Enterprise, business, Office equipment and relocation services
Ethernet installations
Installations of Network cabinets
Fiber Optic Fusion Spicing
Fiber Optic Fusion OTDR testing
CCTV/DVR structured wiring and installations
Our professional engineers ensure secured and Dubai structured cabling solutions for your needs. We can help in improving reliability and the speed of the existing structured cabling in your office or business. Our network and structured cabling solutions include a wide range of services throughout the UAE region.

We design the pattern of twisted pair for Ethernet, strong fiber optic cabling for large bandwidth, data centers and data transmission. Better structured cabling allows transmitting data effectively and efficiently.
Al Khoory Solutions L.L.C is one of the Professional Structured Cabling Installation Dubai Company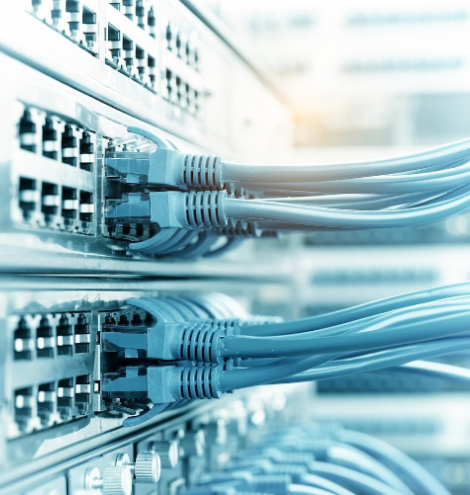 Dubai Structure Cabling – We are a reputed structured Cabling Company in Dubai, UAE. Our professional engineers with a proven track record have been delivering potent Structured Cabling Installation into many industries like IT infrastructure, Business, Hospitals, Schools and many SME Industries.

Our experience in dealing with critical issues helps in prior alerts while generating new structured cabling connections so that no issues arise in future. Our primary focus of distribution includes voice and data networking designing, installations and maintenance of respective business. Our skilled engineers have developed un-paralleled proficiency in carrying out projects for small, medium and large-scale industries in UAE.

Must know, what has really helped out us in differentiating from others is our elegant quick response and potential customer service. Our dedicated technicians believe that customer service is what helps us in building the brand for & trust of our customers and this helps in enhancing our Structured Cabling business even more.
Structured Cabling Dubai– One stop solution for any business
For the most affordable and prominent Structured Cabling Solutions in Dubai, we are the one-stop center who could provide capable solutions that meet any of your business requirements.
We look forward to delivering our expertise structured cabling solutions to serve you the needs now, in future and forever.

Please feel to call us at +971-4-3975700 For more information or to share your queries reach us on sales@alkhoorygroup.com