PROCESS MANAGEMENT THROUGH BIM
AL KHOORY SOLUTIONS
PROCESS MANAGEMENT THROUGH BIM
4D, 5D, 6D – Process Management

Different dimensions can be added to the 3D model in order to effectively and efficiently guide the project, the client, the users or the construction phase. These dimensions are created by adding specific intelligent information. We can provide: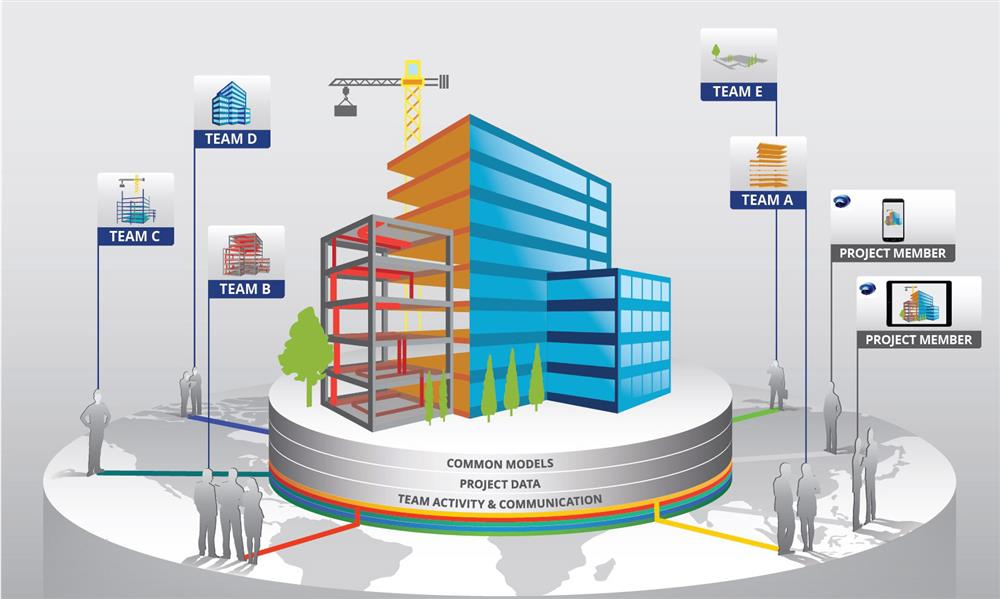 4D Model
Planning | linking the model components to a specific time frame, we can visualize construction planning,  site layout and occupancy in time, and more time related schedules. 4D Building Information Modeling (4D BIM) is a process to the intelligent linking of a 3D digital model with time or schedule related information. It provides precise and useful construction project information for teams. It's gaining momentum in the industry by providing both tangible and intangible benefits for it which are set out here.
The benefits of 4D BIM modeling
Risk mitigation due to improved team coordination and communication
Improved delivery time and cost savings
5D Model
Costs | By adding different cost factors to the model components (manufacturing, delivery, costs of goods, etc) a specific cost overview can be generated.
5D BIM services includes
Conversion from BIM 4D to 5D for accurate cost estimation and quantity take-offs.
Extracting accurate cost estimation for the ongoing projects or bids.
Extracting BOMs, RFIs and construction documentation from BIM-ready 3D models to manage multidisciplinary works.
Highlighting the changes in BOQ of tender vs construction project.
6D Model
Lifecycle and sustainability factor | Information that supports and guides departments like facility management and operation with aspects like maintenance, energy use, etc
Owners often receive disconnected documents, specifications and/ or equipment manuals; they also receive semi-accurate building documents and electronic models. This information is then processed to different degrees of efficiency and placed in a facility management system. Not surprisingly, many of these models are completely disjointed electronic versions of information. BIM does not deliver as intended as a result.

AKS has developed methods for the collection, verification and processing of proper documentation. This information is available to the user via a customized web-based proprietary environment to ensure global accessibility for the owner. The owner or facility manager will have full access to a simple yet powerful virtual building model that contains relevant information for property management, building systems and facilities life components.